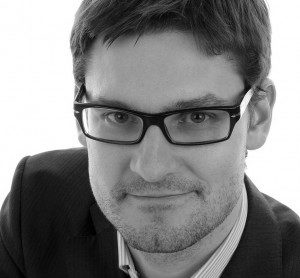 JF Bélisle has been passionate about geography, customer behavior and data since his childhood. He studied economics, marketing, psychology and artificial intelligence at Université de Montréal, HEC Montréal, McGill, UBC, MIT, Wharton and Cornell. JF came to the Hospitality industry in working with more than 50 clients at the intersection of artificial intelligence and digital marketing in the last 15 years. More recently, JF was: 
The first person responsible for the Data Science and Revenue Management teams at Sonder (Valuation of $1.3B)

The first person responsible for the Data Science and Revenue Management teams at The Life House Group (More than $250M raised)

A subject matter expert on digital marketing and artificial intelligence for: Angel Host, Auberge Godefroy, Örigine Hötels, Quebec Casinos, Tourisme Laval and Tourisme Saguenay-Lac-St-Jean, as well as AIR MILES (LoyaltyOne)
As the result of all his experience, JF used his passion for entrepreneurship and created Alpha Premium back in December 2019. Welcome to this new adventure!
Welcome to Alpha Premium!
Our focus is on increasing revenue by creating automated tools while decreasing the number of redundant tasks by focusing solely on the Hospitality Industry. Our unique approach uses skills from economics, artificial intelligence, engineering, as well as subject matter expertise in the hospitality industry. In addition, the more you use our solutions, the more your performance will improve since our systems learn from both your competition and your past performance. This differentiates us from our competitors.
Furthermore, we have a strong culture and at Alpha Premium we share these 7 values:
We are resourceful
We are impactful
We are knowledgeable
We are humble
We are passionate
We are empathic
We are fair
We are Alpha Premium. If you like what you just read, simply click on the white button down below and … let's start a conversation!